FIRE DAMAGE-QUESTIONS TO EXPECT
6/1/2021 (Permalink)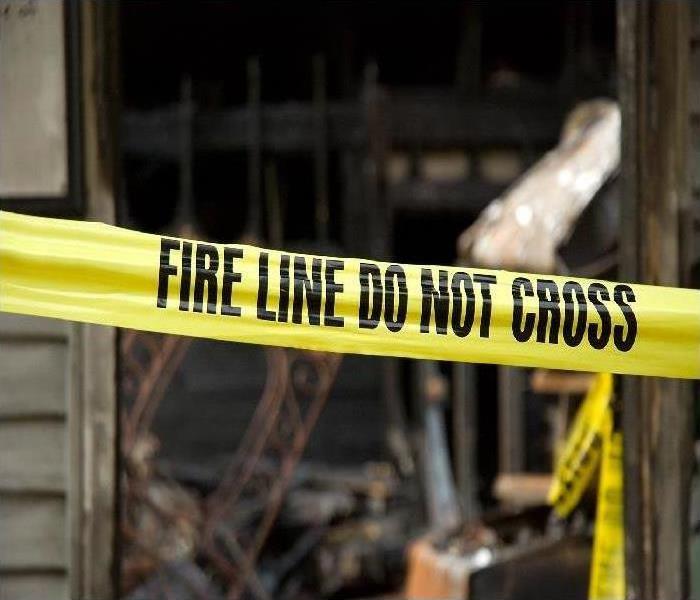 SERVPRO of Northwest Ventura is here to help you get your life back. We'll work directly with your insurance company. Don't hesitate to call.
When SERVPRO of NW Ventura County receives a fire loss, we know asking the right questions is beneficial for everyone involved. Knowing the structural integrity, cause of the fire and how it was extinguished allows SERVPRO to act quickly. For more information in our services, click here
Question 1: Has the structure been cleared by the Fire Department?
It is important for us to know at what stage the fire investigation is in. While the Fire Marshall is completing their investigation to how the fire started, no persons will be allowed to enter the structure.
Based on his determination and how severe the fire was, will determine if the structure is deemed safe to enter. Some parts, or all may be tagged with or without restrictions.
Taking these things into consideration will help us determine how quickly we can assess the situation.
Question 2: Cause of the Fire
Based on the type of fire, there can be different cleaning methods. Having more details on the loss assists our technicians in having the right tools and materials to get started.
Different types of fire damage include: Wet Smoke (Plastics & Synthetic materials); Dry Smoke (Wood & Paper); Protein (Discoloration, Strong odor); Fuel (Oil & Soot/ Puff Backs)
Question 3: How was it extinguished?
Was a Fire Extinguisher used or was it put out by Fire Department with water hoses. There are different types of fire extinguishers that people may not realize. For example: Water/Foam/Powder. Secondly if the Fire Department used water to extinguish the flames, your home or building may have water damage apart from the fire damage.
This helps are technicians be better prepared with water mitigation EQ if necessary.
At SERVPRO of Northwest Ventura, we have seen it all! Make sure you are in the right hands when handling a Fire Loss. Call us at 805-507-5507